Dear, guys – welcome back to Letters From Liz!
So, the year is coming to an end, thank the high heavens. Although 2020 as a whole was not the greatest (obviously), the music that came out of it has been someone of the best in a really long time! While there are plenty of albums that I enjoyed as a whole that didn't come out this year, here are my top 5 favorite albums that have musically made 2020 just a little bit more bearable.
5.) "Positions" by Ariana Grande
I wasn't expecting to like this album as much I did, but man, this album was good in such an interesting way. While many people didn't like the album for it's sexual innuendos, I think it's an interesting blend of what Ariana Grande's music was when she was younger and the maturity of her growing the fuck up. I definitely enjoyed hearing her go back to some of the sounds she once had in her music, but it was also interesting to talk about natural topics like being in love and having sex and being sexy and all that. The lead single, "positions" was an interesting choice; while the sound was extremely different than her previous stuff, the lyrics to me just felt subpar and not greatly developed like the rest of her lead singles for her previous albums. The b-sides though are so fucking good though! Find me listening to "my hair", "love language", and "34+35" on repeat.
4.) "BE" by BTS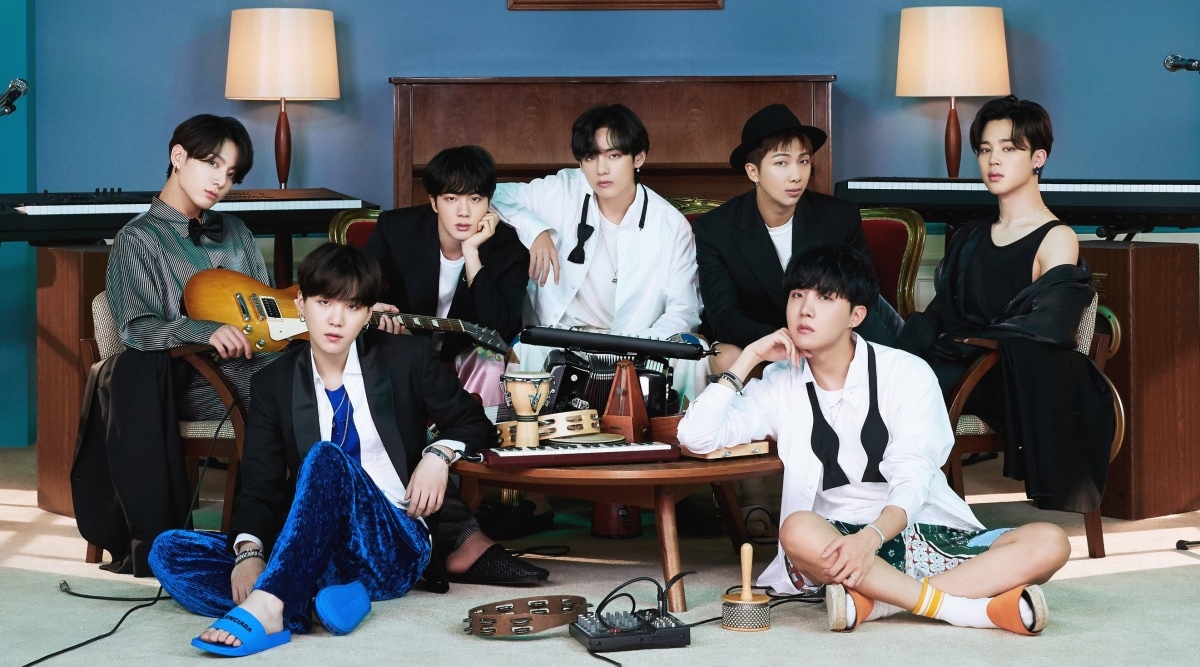 So, this BTS album came out late last month and when I first heard it through, I instantly fell in love with it. This album, compared to their last album Map of the Soul: 7, felt extremely personal. Many of the songs were written with the thought of the pandemic in mind and how life really came to a halt due to the pandemic within this last year. BTS were gearing up for a world tour this year before the pandemic happened, and their sorrows for that not happening were expressed through this album. It just had a chiller vibe than what they usually put out, but nevertheless, it's still such an amazing album and one of my top favorites. Besides their title track, "Life Goes On", my favroite b-sides from the album is "Fly To My Room" and "Dis-ease". And of course, "Dynamite".
3.) "Continuous" by Victon
Can't be a top favorites without my boys! Victon's 6th mini album, Continuous was underappreciated at the time but so fucking appreciated as time passed. The title track, "Howling" was amazing, but not my favorite at first. My favorite track was their b-side, "Nightmare" at first, but as I started to listen to the album as a whole, I started to find myself really enjoying the concept and the music as a whole and it's honestly an amazing album to listen to if you're ever interested in getting to know Victon! Besides those two tracks, I think "Petal" is going to forever be that song that makes me the absolute fucking happiest… and by that I mean ugly cry some confusing tears; am I crying of sadness or happiness; who knows?
2.) "Fame" by Han Seungwoo
When it was announced that Seungwoo was making his solo debut this past summer, Alice's were excited and ready for this masterpiece to drop! When it finally dropped and the title track, "Sacrifice" came out, I was instantly hooked, as well as the rest of the album. As a person that discovered Seungwoo during PDX101, I was really happy to see him do some solo work outside of Victon and being the first person out of the group to make a solo debut. The sounds on that album feel very Wooya; a lot of sing-along rap and vocals that showcase that he does both extremely well. My favorite tracks off of his solo debut mini album is "Reply" and "I Just Want Love"; one very cute song and the other… extremely sexy.
1.) "EQUAL" by WOODZ (Seungyoun)
This album was no doubt my favorite album to come out this year! When I tell you I fell in love with every single song on this album in the first listen, I mean that shit! Seungyoun (another person I discovered through PDX101 and stanned during his X1 days) released his first solo mini album back in June with EQUAL. He din't come to play when releasing this gem, you guys! The high notes in both "LIFT UP" and "Accident" literally took my soul away from me when I first heard it, the single "Love Me Harder" was something I haven't heard come out of Kpop before (personally), and "BUCK"is just that one fun song that makes anyone milly rock or twerk to (I've done both). Everything about this album was just amazing, and I can't recommend this masterpiece any more than I have. This album, in a weird way, doesn't even feel like your typical Kpop songs; I sent this album to my IRL friend, Anthony (a casual Kpop listener) and instantly loved the vibes of the album. Seungyoun as an artist just feels so different than other Kpop artists; I don't know why but I think when being first introduced to WOODZ as a solo artist, the music just… felt different.
And that's that! I'm excited to see what instantly become my favorites next year *coughVictonFirstFullAlbumcough* 😉
What were some of your favroites of the year?