Dear, guys – welcome back to Letters From Liz!
Another month has passed us by and it's now that time of the month where we talk about some highlights and favorites and all that jazz. As I write this, I wish I was able to share some exciting highlights of this month, like a concert or a happy hour gathering or something exciting – but alas, there isn't anything to report back on because we are still under Quarantine. Ugh.
But besides that, I do have some favorite things that I discovered/got in April! There's nothing else to do besides finding some new things to like, so…
Without further ado, here are this month's favorites!
VICTON'S Signed "Voice to New World" Album
Y'all, I can explain. I was on this late-night binge-watching Kpop channels and saw how some people had their favorite groups signed albums and I instantly was jealous. For a while, I thought about getting a signed Victon album because well, I'm K-motherfucking-Pop trash, y'all. I made sure the person I bought this copy from was a real one, and oof, she's so fucking pretty. I wanted to get this particular album in a signed version because this album is still my favorite out of all of Victon's discography, so yeah. My impulse buy at 3am in the morning was so worth it. 
MCND & CRAVITY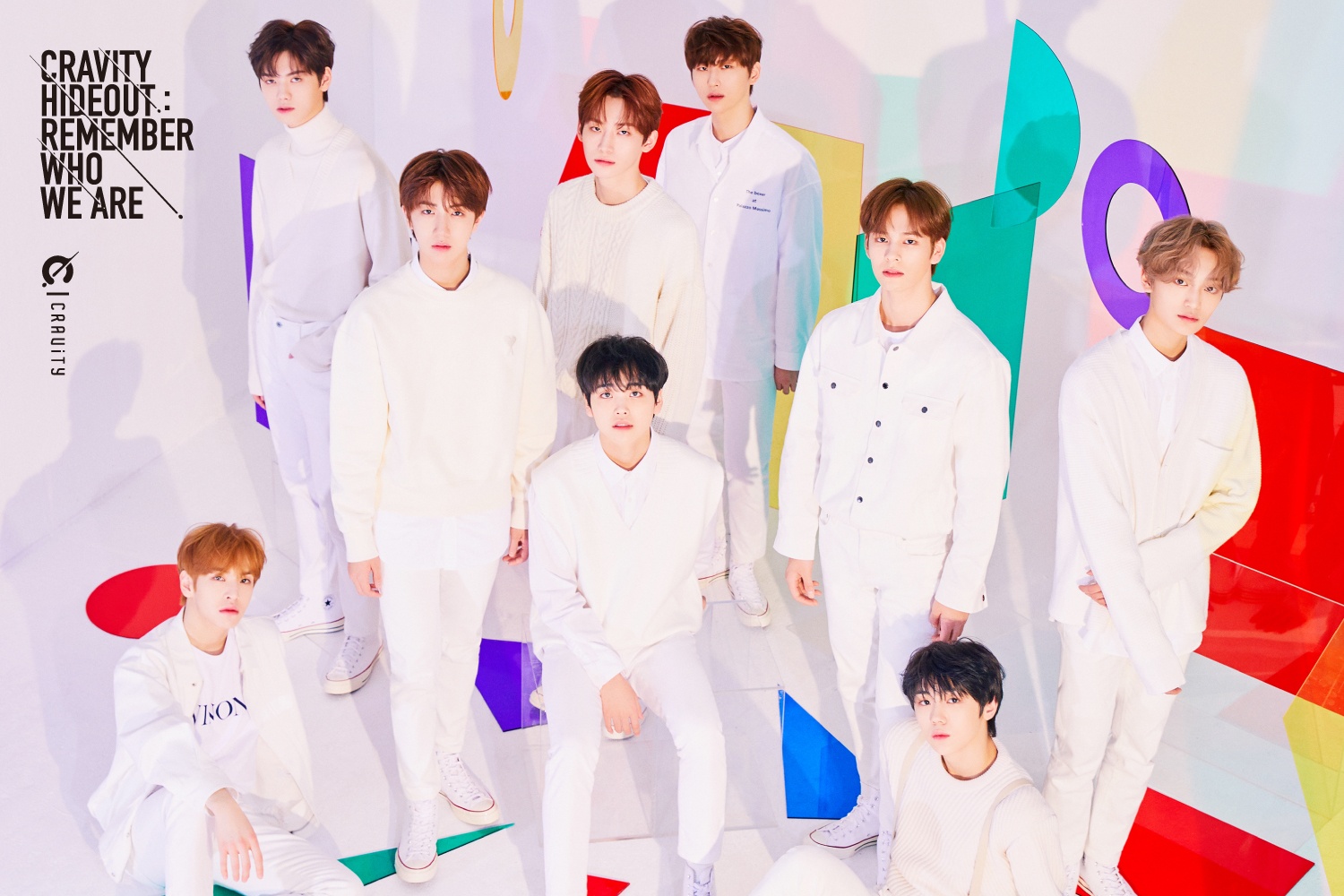 So, I had some time to stan some new groups this month while being under this quarantine! All the rookie groups coming out this year have been so legit, and two rookie groups definitely caught my eye: TOP Media's MCND and Starship Entertainment's CRAVITY. MCND debuted back in February yet made their comeback in April with "Spring" while CRAVITY debuted in April with their debut single, "Break All The Rules". These groups are both rookies but are both so very talented and have unique concepts. I'm telling ya, these rookies these days are fucking killing it. I'm definitely looking forward to seeing the rest of their careers and wish nothing but success for the two groups!
This look:
So, in the middle of this pandemic and our mandated quarantine, I figured it was the best time to do the one thing that I've been trying to do for the last year. I'm officially trying to grow out my hair! I know my hair length doesn't define me or my beauty, but I'm very much bored and missing having some hair on my head, and I'm ready for the next chapter of my life when it comes to my hair. Don't get me wrong, my pixie cut has opened so many opportunities for me to gain self-confidence and see past my looks, in all honesty. So, while I wait for my hair to noticeably grow, I've been hiding it under this funky hat. Also, I've been living in this denim jacket because this is her season, but this damn quarantine got her fucked up, and we gotta wear it before the hot weather comes along.
And honestly, that's all I have! Let's hope that May some things change for the better, and some highlights are actually mentioned in next month's post!