Dear, guys – welcome back to Letters From Liz!
How are we already ending the first month of 2020? Time truly flies by! How did everyone's month go? Whether it was good or not, you have 11 months to make this year even bigger and better, so don't give up!
January is always one of my favorite months, mostly because it's my birthday month, but besides that – January always gives me hope and motivated to make moves that make my year worthwhile. So, with that being said – here are some of the things that happened and discovered during this first month of 2020!
Highlights:
1.) I turned 26!
January means that it's my birthday, and this year I turned 26! It's truly insane to believe that I'm closer to 30 now than 20, and I'm scared. Nevertheless, I celebrated in the calmest way possible: I worked. Last year, all I did for my birthday was go to therapy and stayed cooped up on my house, so I was happy to at least be around people that I adore and being productive at my job! It was the first time in a couple of years that I got multiple text messages from people wishing me a happy birthday, which was a surprise because I'm truly not the most social person on this planet! Even so, the people who mattered wished me a happy birthday, and I felt truly loved on my day. After my day at work, I came home to a couple of lovely balloons and a "birthday princess" pin, which honestly it's the little things that make me feel so good. It was a great birthday, and it left me excited to see what 26 has in store for me!
2.) I went to my first ever KPop Concert!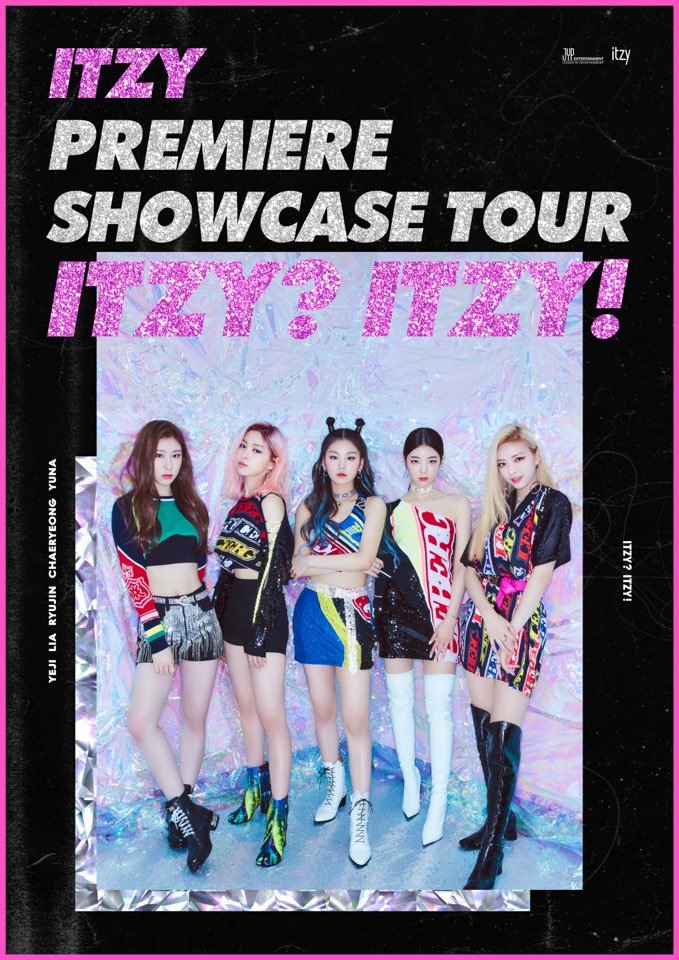 Man, was this a night to remember! To treat myself for my birthday, I bought a ticket to go to my first ever KPop concert! Never in a million years did I think I would go to a KPop concert, let alone for in my hometown, but I'm so glad I got the opportunity to see ITZY live in concert. ITZY is a five-member girl group under JYP Entertainment; they are TWICE'S juniors and are considered monster rookies. Although they are pretty popular in South Korea, they are still new (they debuted only a new year), and their full fandom potential has not even reached its peak. This would probably be the only time I will get to see them live before they explode in popularity, so I couldn't miss the opportunity! It's definitely is a highlight of my 2020 already!
Favorites:
1.) VICTON
Another month, another Kpop group ya girl stans hard. So here's some backstory: earlier this month, my literal heart broke in a million pieces when it was revealed that my ultimate favorite group, X1, officially disbanded due to their agencies being unable to compromise their activities after the whole Mnet Produce Series manipulation thing that was exposed after Produce X 101 wrapped up. While K-OneIts and International OneIts are trying to fight for the boys to get back together and given one more chance, I've been trying to at least stan another boy group that I was interested in while watching PDX101.
You see, Seungwoo, the leader and main vocalist of X1, already debuted prior to PDX101. Many debuted idols participate in this show because typically the groups that they are in are not doing well and want another chance at debuting while giving more exposure to their groups. Both Seungwoo and Byungchan participated in PDX101 and ultimately Seungwoo got to debut in X1. Seungwoo (before Seungyoun waltz in and took my breath away) was my bias in the group, and while trying to get to know him as an idol back in the summer, I began to watch and listen to VICTON, and slowly but surely, I became obsessed with them. It took me a while to get into their music and it wasn't until recently since I started to stan them even harder than before. Although the future of Seungwoo is undetermined as of right now (which I hope isn't for too long), if X1 truly stays disbanded, he is most likely to return to VICTON. As a six-member group right now, VICTON is doing extremely well and getting the recognition they deserve! They came back with "nostalgic night" back in November and got their very first win on a music show, which was bittersweet to see that the boys got that feeling of winning an award after having been a group for 3 years now.
As of right now, my favorite song of theirs was actually in their debut album, "Voice to New World", and it's called "The Chemistry". It's such an upbeat, feel-good song that has been on repeat for WEEKS. I'm excited to see the future of VICTON and where they go, as well as Seungwoo's return.
Stan VICTON, y'all.
2.)
Girl in Pieces

by Kathleen Glasgow
Although I finished this book a couple of days before the new year, I wanted to include this in a favorites post because it was just so fucking good. This novel is about a 17-year-girl named Charlie, who finds her way into a psych ward after self-harming her body excessively and once she is released from the hospital's care, she's now on her own trying to figure out how to live her life with her demons, regrets, memories, and the pain she constantly feels. She moves to Arizona for a new start with one of her good friends, Mikey, but finds herself tangled in the web of Riley West, a musical genius but a total fuck up, and she finds herself going down a path one too familiar to the one she was on. The thing is, she wants to change her life, she cuts herself to mask the pain, not to kill herself. And that right there speaks volumes. Of course, cutting isn't a healthy way to gain control of your life and to mask your emotional pain, but cutting doesn't always mean someone is suicidal. I was that type of cutter when I was a teenager, and it's so important that there is a story being told that explains that side of self-harming, but it's not attention-seeking, it's not a sign of wanting to die, and as the author says it, "it means you are struggling to get out of a very dangerous mess in your mind and heart and this is your coping mechanism. It means that you occupy a small space in the very real and very large canyon of people who suffer from depression or mental illness."
And that's pretty much it! Here's to another month of highlights, favorites, obsessions – whatever you want to call it!