Dear, guys – welcome back to Letters From Liz!
Let me start off by saying this: good friggin' riddance, August, and hello September! I was never this happy for September to be coming my way.
But before we can fully hop into a new month, we gotta talk about some favorites and highlights of August! A lot has happened in the course of 30 days (thus far)! So, let's get straight into some highlights of the month:
1.) Ya girl got hired!
Yes, I know, finally. It was fate, let's just say. The job listing that was posted for my job was already 15 days in, and I was telling myself, "man, should I even bother applying for it? They probably found someone for the position by now". I guess I said yolo and just applied for the job. I applied for the job on a Sunday, I got the callback on a Wednesday, and I was hired by that Friday. It just feels natural for me to gain some experience at a place I already know a lot, so it eliminates a lot of the anxiety I would've felt at a new place, in a new atmosphere, with the potential of getting lost. 
My job is at my old college's bookstore, it's part-time, and it has the potential to be permanent in the future. It's retail, I know, but it's not the crazy retail that you find at a mall or in Manhattan with a variety of different people, it's literally working with college students, which I ultimately want to do. This truly is a good first job to have; it's not overly consuming, I still can have my therapy sessions on my day off, and I'm working with such a nice and helpful crew; I could've had asked for a better first job than this one.
2.) Blogust!
Man, this year's Blogust flew by compared to last year! I felt prepared enough to blog every single day for the month of August, but I also feel like the days just kept going and going and now BAM! It's over now. It was fun to write something every day; it allowed me to showcase some of the things I rarely write about (i.e creative pieces and such) so I'm glad that Blogust gives me that opportunity.
You can check out the Blogust 2019 Series, as a whole, here.
Favorites:
1.) tvN's "Mafia Game in Prison"
Yes, another South Korea related thing. Newsflash: All my favorites are going to be Kpop/Korean related. Anyway, this show is fucking funny, hands down. The synopsis of the show is 12 people (guest stars are usually Kpop Idols or other actors and comedians) who play the mafia game. In this version, 9 people are "model prisoners" while 3 people are the "mafia". Players know if they are a model prisoner if they are giving a keyword for that game, while mafia members don't know what that word is. The 12 people are split into two teams: Team Honesty & Team Diligence. In a variety of competitive games, the team that wins gets an extra ballot of votes, while the losing team has to do either the drawing or motion penalty. In these penalties, the players have to draw or act out something that is related to the keyword without being too direct, or you risk the mafia members figuring out the word and acting as a model prisoner. If all 3 mafia members are caught after 5 rounds, the model prisoners win. If there are still mafia members left after the 5 rounds, the mafia wins. It's just a really fun show to watch, and quite frankly I like to figure out the keywords myself and pick out who may be the mafia members. Newsflash: I'm usually wrong. 
2.) X1's Debut Album, 비상: Quantum Leap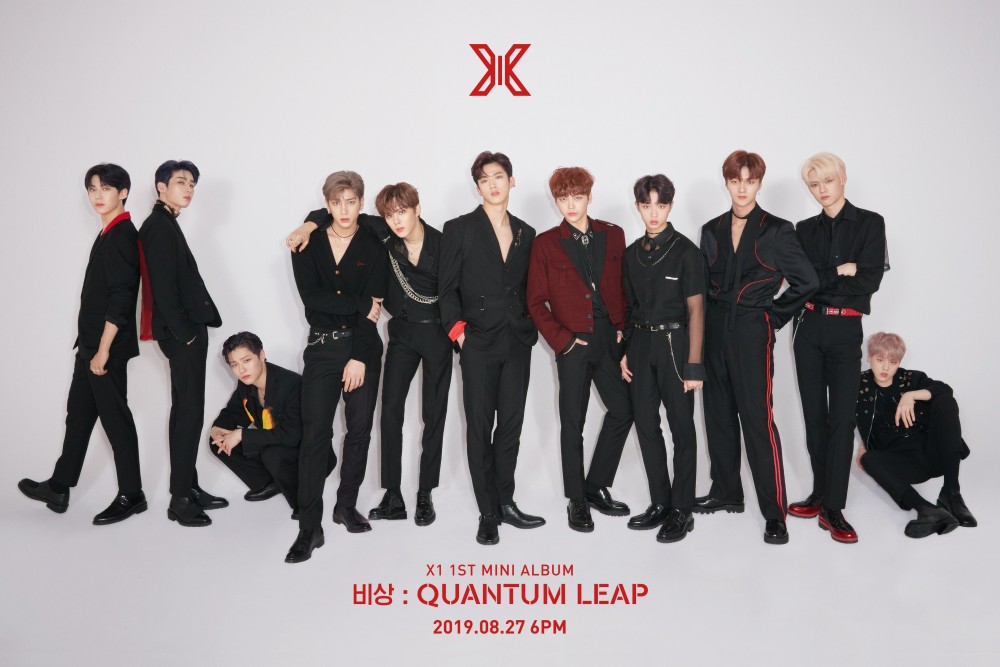 How are my PDX101 babies so grown now? It's only been a month and a half since they were announced! X1's debut was crazy good, to say the least. On August 27th, they released their first mini-album entitled,비상: Quantum Leap. On this album, they released 6 songs with their title track called "Flash". Let me just say this: I love this concept in the group. I feel like every member benefits from this concept (yes, even baby Dongpyo and Hyeongjun) and for a rookie group, they carry such a mature sound to them. In order of the picture, there's Eunsang, Seungwoo, Seungyoun, Hangyul, Wooseok, Yohan, Hyeongjun, Dongpyo, Junho, Minhee, and Dohyon. Although you can read my thoughts on their debut here, you know I had to include them in my monthly favorites because their debut was so highly anticipated, and it was definitely worth the wait. X1 hwaiting!
3.) Everglow's "Adios"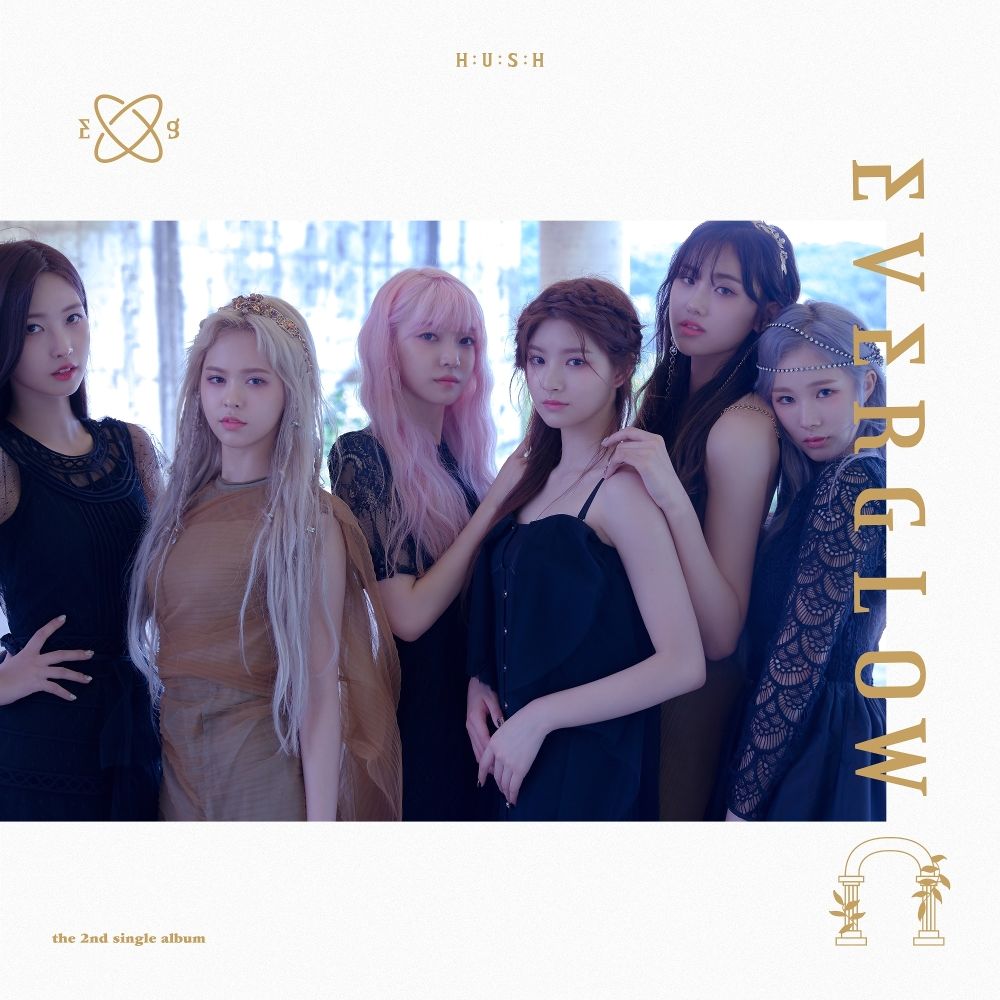 Everglow is that group that will become widely popular as they release more comebacks throughout the years, and it's crazy because they come from an agency that doesn't have any well-known girl groups in the previous generations that were widely popular. Yes, I'm aware Cosmic Girls exist, but they aren't from 2nd generation Kpop and they are co-managed by Starship Entertainment. Guys, Everglow is killing the game, and "Adios" is a strong competitor for other songs out right now. Everglow's overall concept is a sexy, girl crush one, and they all honestly slay that concept so well! They are all sexy and mature in their own ways, and I think every member contributes to that image well for the overall concept of their group. Like many people speculated, "Adios" has some similar sounds and melodies to Blackpink's "Kill This Love", but in my unpopular opinion: "Adios" is superior. While "Kill This Love" killed my soul when it was first released, the song isn't something I found myself listening to after two weeks. It just began to feel repetitive and melody-wise, it wasn't really intriguing. "Adios" in other ways carries more of an addictive melody, and I just don't know, I just prefer Everglow's than Blackpink's. Don't come for me, Blinks. "Adios" is off of their second mini-album entitled, H:U:S:H. 
And that's about it! Here's to the new month, a new season (Fall where you at boo), and some new highlights and favorites!