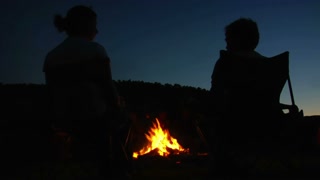 EXT. JENNIFER'S LIVING ROOM (2007) – NIGHT:
In a dark living room with just the fireplace lighting up the room, two best friends sit on their sleeping bags, drinking hot chocolate. The lights are out due to a bad thunderstorm happening outside, and everyone else in the house are sleeping. JENNIFER, a spunky, 15-year old red-head tomboy with a tough-as-nails demeanor, plays with the spoon in her mug while her best friend, MILO, an awkward, long haired, soft-spoken boy, tries to turn on his Sidekick phone. He fails.
Jennifer watches Milo, now frustrated, drops his phone on the ground and looks at the fire; the battery's dead.