Goodbye cold winter and bare trees, hello warm Spring and green leaves!
It's the season that people begin to smile more, go out more, and enjoy life just a little bit more. Seasonal Affective Disorder slowly goes away for the year and the warmer weather puts everyone in a great mood. That's right, it's MY favorite season – SPRING!
Spring is literally the rebirth of the earth. The leaves on the trees grow back, grass grows back, flowers bloom; the feeling of Spring is always a positive thing.
Clothing Changes
I personally like Spring because I like wearing light jackets. Like I mentioned in my January 2017 Favorites post, my denim jacket is like a holy grail of mine. I know that this entire Spring season, I am going to be wearing that denim jacket everywhere I go. I also like Spring because colors get reintroduced into my wardrobe. Because I had ombre in my hair for the past few years, I always wore colors that complimented blonde hair… most of the time it was black. I love wearing black for many reasons, and my wardrobe consists of a lot of black clothes, but I started to realize that once I dyed my hair black, all my dark colored clothes were too close to my hair color, which began to wash me out.
The Spring is always a great way to experience with brighter and more vibrant colors. I always like to wear bright, pastel colors that represent the season, as well as wear floral patterns or any sort of Spring-like pattern. Spring is the best time to experiment new fashion styles because it's not too hot and not too cold to try it. This Spring, I am looking to extend my clothing style to be a bit more bright and vibrant, like me. 😀
Hair Color Changes
Last year on March 23rd, 2016, I said goodbye to my infamous ombre hair and transitioned to have all black hair. I never wanted to dye my hair all black because I know how much of a bitch it would be to get the color out of my hair, but at the time I wanted to transition to black hair because it would get my hair healthy again and I was tired of having to maintain the ombre. At first, it was an amazing change and an amazing way to transition (how many times can I use that word in this paragraph) into the Spring season. I loved it, people loved it, and I was happy how it looked. Of course, everything gets old after awhile, and I'm on a mission to change my hair color once again. This is what happens to a lot of people during a season change because it's honestly the best time to change something. Although I have a long way to go to take the black out of my hair (I mean, I could bleach it, but I really don't want to put bleach on my hair now that it's healthy), I know eventually that I want to lighten my hair to the point where it's brown. Plus-size model Denise Bidot has been on my radar for inspiration and style for about a year and a half now, and her short brown hair has literally been goals for me since I discovered her back when I used to shop at Forever 21.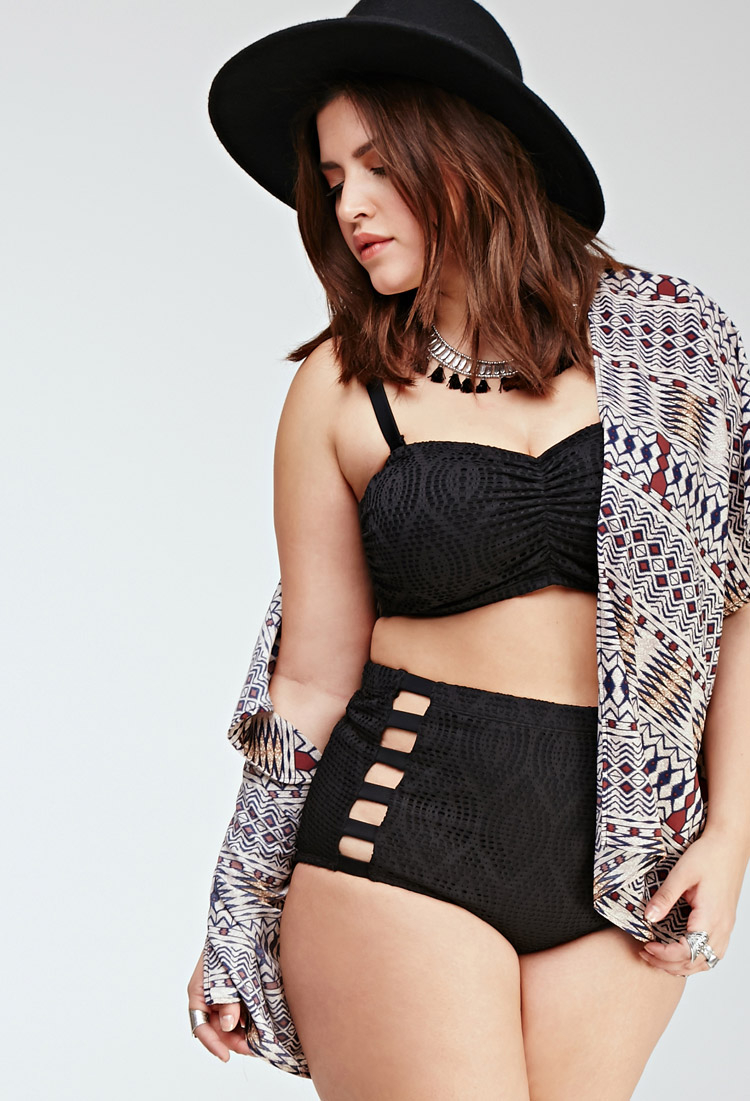 Spring Break!
I think every student at any level is always excited to have some time off during the Spring, even if you don't have "Spring Break festivities" planned ahead. I was never a person who went on vacation during Spring Break, but Spring Break to me always meant that the end of the semester was coming, and that summer was on its way. The downside of Spring Break is that sometimes, professors think that because we have all this time to ourselves, it means we want to actually spend our time away from school doing school work… I am still traumatized by the amount of work I had to do last year during Spring Break.
Last year, Spring Break was at the end of April, and once we returned to school, we were pretty much wrapping up the semester and I still had a ton of work to do before graduating. Not only did I have to read two entire books for my Literature final, I had to do three chapters of Linguistics homework to study for the final, and I had to read about 15 student stories for my Fiction class. Oh, and I had to go out and see a play to write a paper on it for my Acting II class. Let's just say it felt like I was in school for my entire Spring Break. I have a funny feeling that it's pretty much going to be the same thing this year as well, especially because it's grad school and professors love to say that we can handle anything. Let's just hope I don't die with the workload this year.
More Adventures
Once the weather gets warmer, people are outside enjoying themselves in front of their houses, in their backyards, at parks, etc. Personally, I like to walk and explore all over NYC, and now that I have a little camera, I definitely would like to take beautiful nature photos of the city. Even at the beginning of the month, although some days were really chilly and cold, the sun just shined brighter than usual and it makes anyone ready for the warmer weather. It's even better when flowers and leaves begin to show up, which makes the outdoors look more beautiful and appealing. I know I'm excited to people hanging out outside, birds chirping in the morning, and the sun beaming on my face during my daily walks.
Spring is here, and I can't wait to see what it offers!
-Liz (: