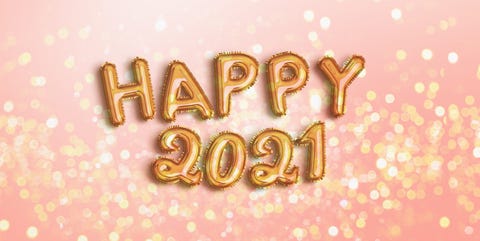 Dear, guys – welcome back to Letters From Liz!
First and foremost, happy new year! We have officially left 2020 in the past and we are now starting a new and fresh year! I hope that everyone had a fun yet safe new year's celebration. I hope in whatever way possible, you spent it with friends and family and in great company since the holidays can typically be one of the hardest times of the year for people. Nevertheless, it's a new year which means new beginnings, new opportunities, and just a new start.
Nevertheless, here's the first installment of 2021 for this series:
For me, 2021 is going to be the year that life might be life-changing. With the surgery happening within the next month or two, I am preparing to get the fee ready to pay for and get handed a date. This is so fucking scary to think about, to think that this chapter of my life is coming to an end to start a new, foreign one.
2021 for me is that maybe I will finally work on the things that I need to work on for the sake of having better friendships and better communication with those people in my life. I want to finally be able to balance out prioritizing my feelings yet being aware enough of the other person's feelings. Ending 2020 has taught me a lot about the things I need to work on, but I know that I am capable of improving some areas in my life that I'm not the most proud of.
In every new year's post I've posted on the blog, I've mentioned that I don't believe in New Year's Resolutions because they give off the expectation that if you don't achieve the goals that you set at the end of the year prior, your whole year was unsuccessful. I don't believe in the new year's resolution thingymabob because you don't know what the year holds for you. You don't know what's to come, what's going to interfere with your progress of achieving these goals, and to make these expectations before the year even begins isn't the smartest thing to be doing.
"But isn't this sort of like a resolution post, Liz?" Possibly. I have some expectations for the new year and hope to achieve them somewhat in 2021. But, it doesn't mean my year would be completely useless if I didn't get to achieve what I wanted to achieve.
I mean, we all entered last year thinking we were all going to be making the biggest moves and the biggest memories since we were leaving another decade in the past; I know I did. But COVID happened, and it was something so unexpected for a year that was supposed to be a new leaf for a lot of people. Now we're so happy to say we are officially in 2020.
But, I will take the things that happened in 2020 and what it gave us to learn from it and apply it to the many years to come; not just in 2021. 2020 has taught us that we as a society take the people in our lives and our abilities to do things for granted, because they can be easily taken away from us, as the pandemic did. It taught us how to spend time with ourselves, to see what are some things we are able do to make the best out of these shitty situations, to test our limits to see how strong we could be.
I just hope 2021 brings more kindness into this world.