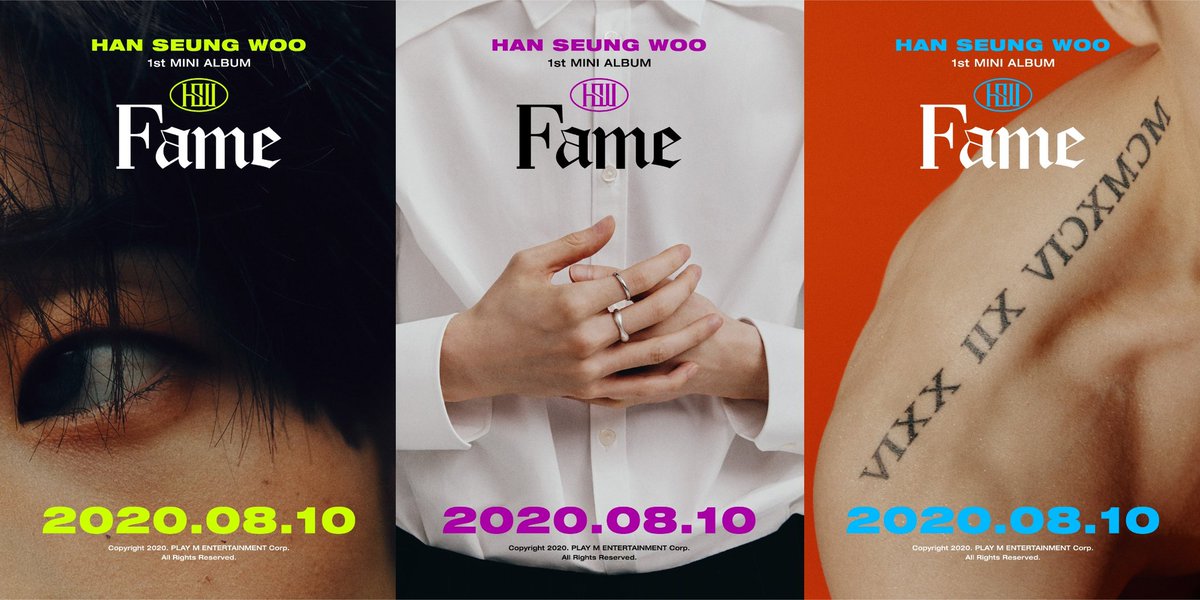 Hey, guys – welcome back to Letters From Liz!
This has been a summer of a lifetime for me, let's just say that.
If I had to sum up my summer 2020 in one word, it would be KPop. I started my collection during this time, I've made some really great friendships in this community, and a ton of new music came out. My wallet was crying, y'all.
But the most exciting thing I was looking forward to was Victon's Seungwoo and his solo debut! It was announced back in June that he was releasing his solo album in August and well, it came out yesterday and wow, I have some thoughts on this bad boy.
*Also note that the English translations for the titles written in Hangul could be inaccurate!
So, the album starts off with this banger, first of all. If you followed Seungwoo's documentary-style series on the Victon YouTube channel, we were teased with the hook of this song during it's lyric-making process. A common theme I sense in this song and in a lot of the other tracks was that want for need for comfort, which homie was not lying about when he said that this album is those who need comfort. "Fever", in my opinion, felt like the second title track; I felt like this song could've been the more pop-style title track that I believe would've been okay as a title track, but I'm glad it's not for reasons we will discuss in the next song! This is definitely a song I'll have to listen to more and grow with, but for now – she's a strong start to a highly anticipated album.
When I tell you this title track is possibly the strongest and well distributed songs on the album! "Sacrifice" is the title track that shows Seungwoo's abilities to rap and sing and do it flawlessly in a track. People who were introduced to Seungwoo through X1 and PDX101 (like myself) didn't get to see much of Seungwoo's rapping skills, which is what he occasionally does in some Victon's songs following Hanse, their main rapper. So lyrically in this song is about needing to give up something that you love, but ultimately it will always be a aprt of you… I suck at translations but that's the gist of it, haha. This song has a nice balance of both the rap side of Seungwoo and vocal side because, oof the high note he hits at the end is deadly. Also, the rap part will forever be stuck in my head because it's just so fucking catchy and good and UGH – this is such a strong title track, especially one that is considered a debut.
This song is the song you listen to in your car, driving down a street on a hot summer day with your shades on and top down. It's typically a song not waiting to wait around for a reply but feeling uneasy about being alone, which I could be This has such a summer feel, and it instantly makes me smile. It also has a nostalgic sound, to both 2000's R&B music and even to some earlier Victon music with some hip-hop flare to it. It's definitely much the sound that Seungwoo would come out with, it's classic Seungwoo and I think it was a good idea for him to have a on this debut to showcase that sound that we've been familiar with in a lot of his Soundcloud related songs.
If there was a genre (which there probably is) that was called "Kpop baby-making music", this song would fall under that genre. This song is definitely my favorite b-side of the album. The beat instantly gave me some 2000's R&B Usher vibes, and I mean it's a hell of a sexy song. The lyrics mimic that whole sexy vibe that clearly is saying like… oof I'm hella feeling you and your vibe right now. If there's one thing Seungwoo can do well, he does sexy extremely well and this song showcases that. To his breathy tone and his falsetto and the infamous moan-like singing he's known for doing, this song will get you hella flustered. I know it did for me. I feel like Seungwoo really shines in this song and the chorus… first of all he opens the chorus with "baby, melt me in your arms" and then ends with "I just want love!" And his high notes like, what?! This song is just everything and a certified bop.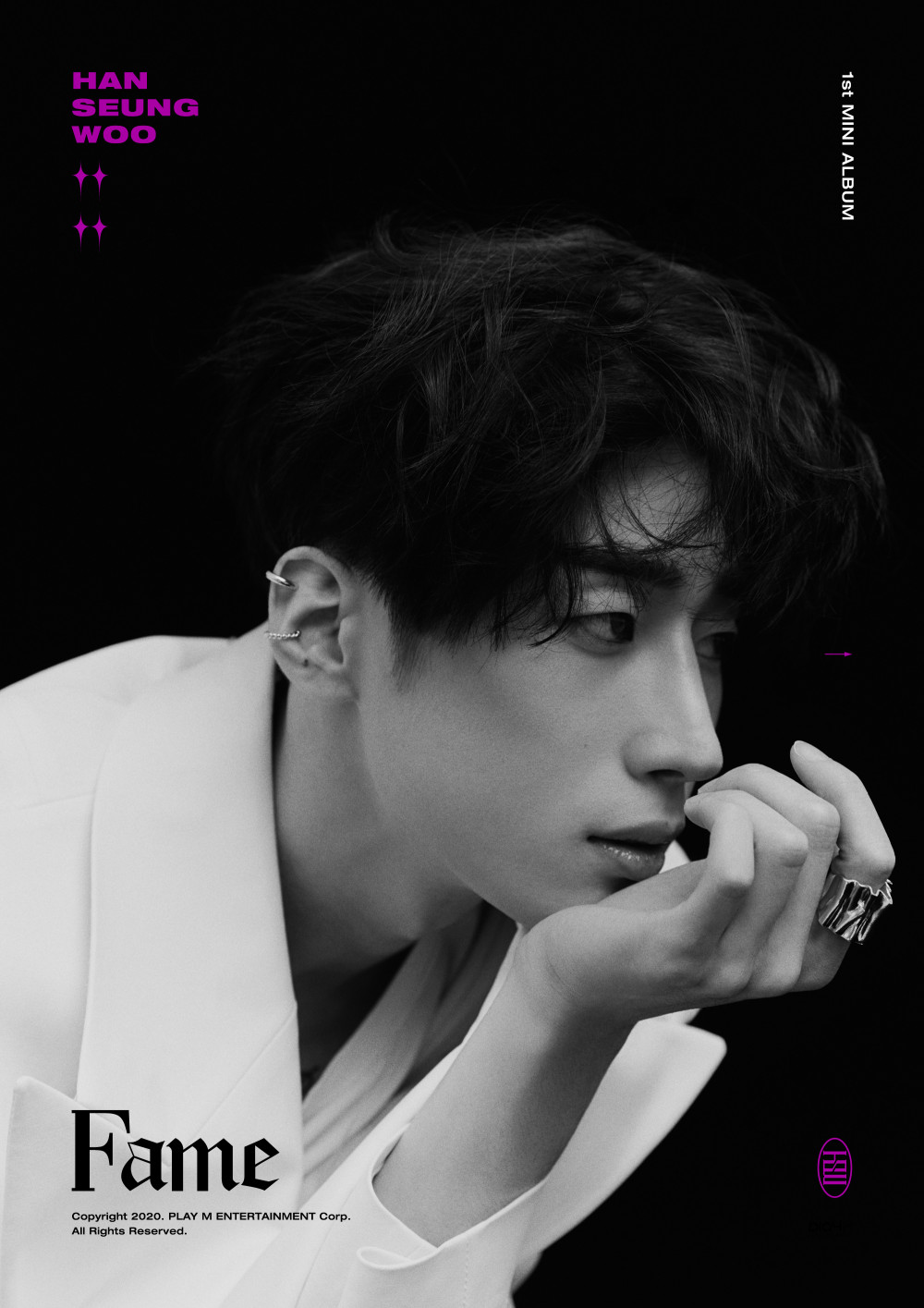 "forest" is the first slow/ballad-like song on the album; he teased that this song was meant for his fans that those who feel like they need comfort, he will provide that by being our forest, which is really beautiful. The lyrics (in the best translation possible at the moment) speaks directly to someone; a friend, a loved one – or in this case – his fans, and let's them know that if they every feel lonely or need some comfort, he's there to "be their forest". I like the very chill melody behind this sing; it still carries a momentum like the other, upbeat songs have, but this song does carry this comfort and chill vibe that is even soothing at some points. Seungwoo has a very soothing voice, even when it's in a higher pitch and falsetto-like. I really enjoy this song and I honestly think it's a great song (in my opinion) that can help calm people down and ease their mind. It does for me.
I love the guitar playing in the track! It's so simple with just Seungwoo's vocal and the guitar playing; you can definitely tell there's some influence behind this song to Dean's "Instagram". It mimics that energy, but is also so different in its own way. It also has a very similar sound to Seungyoun's music, which I mean, I always believed that they had a very similar musical taste, but yeah! I really enjoy the calmness in this song as well! Lyrics wise, I can honestly relate when he still feels like a child in the world despite being an adult and like, honestly that's a big mood.
As someone who's followed his journey for a year now, I am immensely proud he got the opportunity to make his solo debut because he's fucking talented and it needed its own album to showcase that. Seungwoo has been showcasing some of his skills behind the scenes for awhile now; he's been helping write lyrics and rap verses for Victon songs ever since their debut in 2016 and this album proves that he's able to do that for himself, and on his own. You can tell this project meant so much to him and it extraordinarily shows through the final product. Wooya, fighting (or Sacrifighting!)