Dear, guys – welcome back to Letters From Liz!
Is it just me, or does it feel like this month just flew by? January felt never-ending, but this month just came and went within a blink of an eye. Although the month is almost over, a lot of exciting things and new obsessions have come my way! The thing about having the time and space to self-discover is that along the way, you find some interesting things you missed out on and find some new things to add to your collection of the things that make you, you.
So, here are some things that happened this month and some of the things I've been obsessed with.
Highlights:
1.) The first month of my Weight-Loss Journey has officially begun!
Last month, I went to my consultation appointment and got introduced to the program and how everything is going to go for the next couple of months while being under this program. Like I mentioned in a post a couple of months ago, I am taking the bariatrics route of weight-loss. I've decided to make a huge lifestyle change this new year, and while I have the opportunity and chance to do this, I'm going to do it for my health; present and future. So, this month was my official first month of the program. The program is a 6-month program that includes tons of check-ups, support groups, seeing a lot of doctors, and following a little diet in order to start this new lifestyle before the whole surgery thing happens. The surgery would happen sometime this summer (which is insane to even think about) so from now until them, it's just a lot of prepping and mentally getting ready to make a drastic lifestyle change.
2.) I "popped my social cherry" with my coworkers!
As you all may know by now, I'm not the type to go out and have drinks with friends or anyone of that matter because, well, I didn't have many friends. Now that I socialize with my coworkers and have some really dope connections with them, one day after work we decided to go to happy hour at a taco joint & bar called Ho'Brah. The food was pretty good, the drinks were flowing, and man; I had such a great fucking time. We spoke about everything and anything really, gossiped a bit, laughed our asses off, and I truly opened up and my shyness and anxiety were nowhere to be seen. It was such a great time, and I hope to do it more in the future with them because they are truly amazing people and I'm so glad to have them in my life.
3.) Tattoo #5 has been added to the collection!
It was about time I got some new ink on my body because ya girl was itching for it. So on Valentine's Day, I went to work and had no plans whatsoever because I'm single and well, no gals for Galentine's Day because my gals got men in their life. So on my way home from work, I decided to treat myself with a new tattoo; for a couple of weeks, I wanted something to represent a song that has honestly got me through the tough times and anxious nights as of lately. The song, although a Kpop song by ultimate bias group VICTON, has such a lively beat to it, and it's quickly become the song that I rely on to put me in a better mood. The song is called "The Chemistry", and instead of just getting the song title on my arm, I decided to do something for the best of both worlds; a chemistry bottle accompanying the song title.
Favorites:
1.) X1/Victon's Seungwoo
So, bias wreckers are bias wreckers for a reason. You see, every now and then, our bias gets a little MIA on the scene, and you just look for another person to admire for a bit and BAM – bias wrecker just destroys you. When I first started to like X1 as a group, Han Seungwoo (Hangul: 한승우) became my bias for a while; he's a 94 liner, his stage presence was insane, he became one of my favorites on Produce X 101, and his vocals are just… whoa. Sooner or later, another X1 member, Seungyoun, became my bias and pretty much still is. It wasn't until recently since I started to get more into Seungwoo's original group, VICTON. Seeing Seungwoo in VICTON versus Seungwoo in X1 is literal night and day; in VICTON, he's a lead vocalist and lead rapper and his charisma while performing in VICTON was… whoa. In X1, Seungwoo was the main vocalist and he deserved to be it because his vocal range is also… whoa. This boy is crazy talented and so humble about it too! He definitely deserves all the success in the world because he worked hard to get where he's at and despite the lows he experienced in both groups, he has a crazy amount of fans that support him. Wooya hwaiting! 
2.) LOONA's "So What"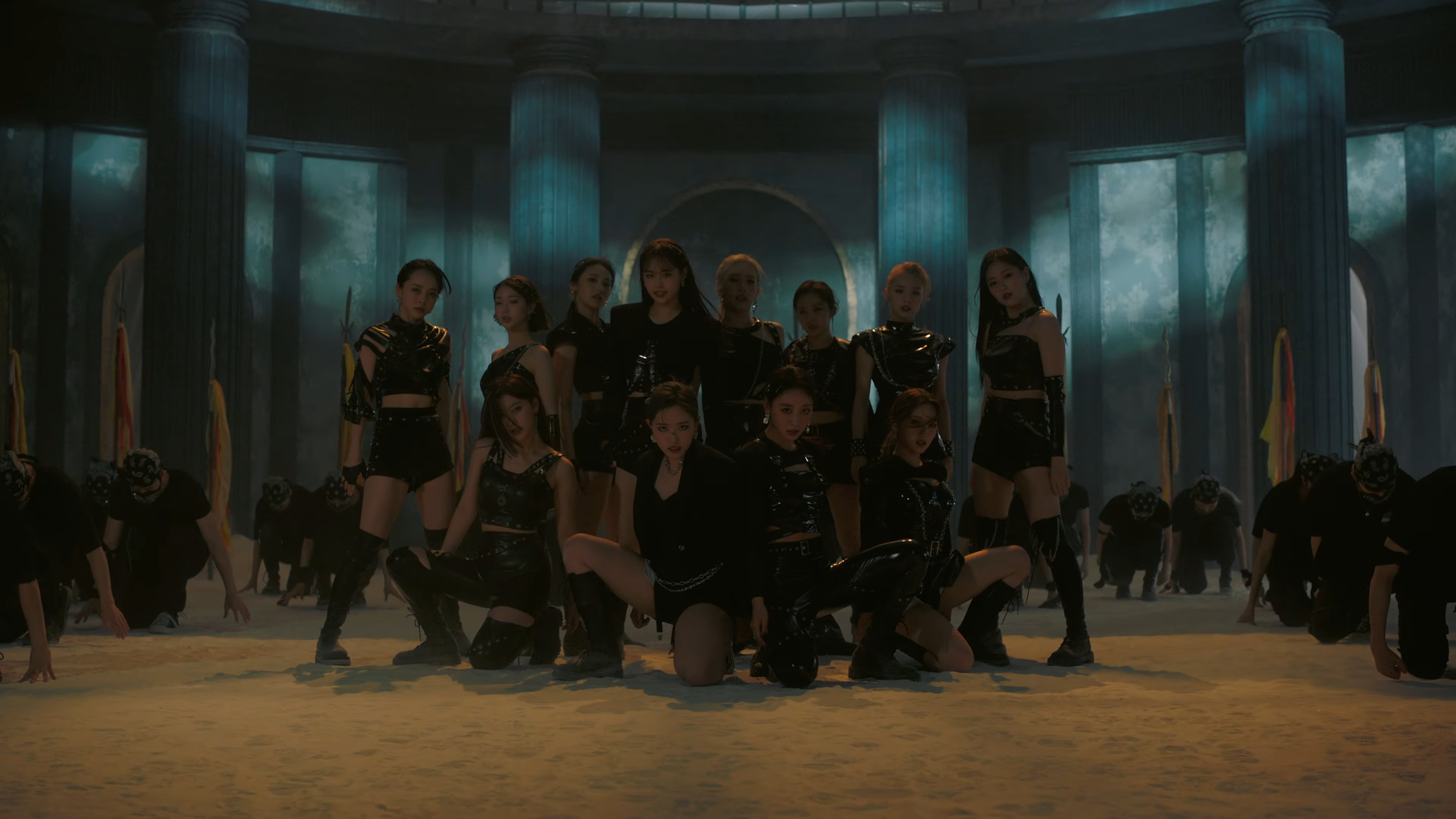 Now I'm not a LOONA fan for one reason and one reason only: their fans are insane. But despite that, I was just never into their songs, until this comeback came along. This song is just a different style that they haven't done before; it's like an  EDM dance girl crush concept and sound and it just is such a good song! The harmonies are sick, the raps are dope, and the music video to the song is just so good as well! If there's one song (besides VICTON's albums) that I was obsessed with this past month, it's been this song – and that says a lot! So many different comebacks happened this past month (two big ones were EVERGLOW and IZ*ONE) and still, this song outshined them both. Loona is definitely a group to look out for; their fanbase is loud and bold and they are crazy talented.
3.) Sejun of VICTON's cover of "River" by Bishop Briggs
Lawd, this song made Sejun such a bias wrecker for me, y'all. So back in January, VICTON had their 1st concert in South Korea, and each of the members had a solo special stage. Sejun, who is typically the "second" main vocalist after Seungsik, sang and danced to a cover of Bishop Briggs' "River." Y'all. Let me set the scene for you: this man came on the stage, barefoot, and with a red cloth covering his eyes and danced for like a minute straight with it on. His vocals in this song originally are already crazy, and Sejun handled it flawlessly – he even added his own high note at the end. You can tell how immensely proud he was when he watched the recorded performance on VLIVE, and deadass, he deserves it! I don't now why Play M are hiding these boys because THEY ARE CRAZY TALENTED. Also, Sejun with blonde hair is a curse, it's lethal, and wow he's just so damn good looking.
4.) I (almost) collected all of VICTON's physical albums!
So, with VICTON now my ultimate bis group of Kpop, I wanted to actually start collecting their physical albums because again for the umpteenth time, my hopes of doing that with X1 abruptly ended because of their disbandment. So when I fell in love with their debut mini-album, I knew I needed the physical copy in my very-small-but-ever-growing collection. So, I bought it, then bought my second favorite mini-album, and then ended up with their entire discography. They are currently coming back in March as OT7 (Seungwoo is back!) so best to believe I'll be owning that too.
That's it for this month of favorites and highlights! See you in March!