Dear, guys – welcome back to Letters From Liz!
First and foremost, I wanted to wish my partner an amazing birthday; we met when he was 17 and to think he's now 27 seriously baffles me. I'm forever grateful that despite everything that we go through, he's been by my side & again, to think I've known him for a decade baffles me, but I'm glad I have because he's amazing and the person he's grown/growing into is a beautiful one.
I also wanted to congratulate my co-writer for our ongoing project, Rosanne, for getting married this past weekend! I hope she enjoys her time in Japan for her honeymoon! Totes jealous, but I can't wait to hear about the beautiful sights she got to see on her trip!
Lastly, I wanted to congratulate the Class of 2019; specifically, the English MA students who I got the pleasure of working with and studying with during my time as a grad student. I know how surreal it feels to be finally done with your graduate studies, and I couldn't be more proud of you guys!
Needless to say, May is a very exciting month. Yes, even last year was just as eventful!
So, without further ado, let's dive into some of the highlights of the month and some things I've been obsessed with!
Highlights

:
Earlier this month was the 2nd Annual BCS Showcase and the second year that The Eliminators Dance Crew performed. This group, coached by my partner, honestly gets better as the years go. The steps get more tedious, the music mix they dance to gets more articulate, and the experience just gets better. I know how hard he works to get these girls together and dance, and the work definitely shows at every performance. As for the other performers, I give them extreme props for getting up on stage to perform their talent, whether that was dancing, singing, and even rapping! The arts are needed in these public schools, and these shows are one way to keep it alive. That's the mission.
I'm learning Korean! For the longest time, I wanted to learn a new language. For a while, I was learning Italian when I was an undergrad in college. Once it got too hard, I sort of stopped, and it's been a while since I studied another language. Because of my genuine interest in Kpop and the shows that surround it (which is mentioned later in this list), I wanted to at least learn how to read and write in Korean. As of now, I'm a serious beginner; I am currently learning the 18 consonants and 21 vowels (yeah, you heard right) in the Korean Alphabet. But, thanks to watching Korean variety shows and Kpop interviews, I know how to say "hi" in Korean! 안녕하십니까!
I'm working on my next big project, which is publishing my Master's Thesis in an academic journal! Back in December of last year, I brought up the possibility of co-writing a journal article with my former thesis advisor. She was interested in working with me on this new project, and here we are, putting that into action! Currently, we are both doing some heavy research and readings on some scholars to potentially use to revamp it and update the content, and is it weird to say that I'm actually excited to do so again?! May 2018 Liz would slap me, seriously. But, this is honestly the type of work I'm truly so excited to read and work on the content that I fell in love with in the first place.
Favorites

:
Dress Liz is in full effect. In NYC, we had a couple of warm, summer-like days and it gave me the opportunity to try out these dresses I bought for the warmer weather. I feel really pretty in them, and I'm honestly kicking myself asking why I didn't do this sooner? I think I just stopped caring what other people may say about my image, so here I am, rocking a pixie cut and wearing a nice, summery dress!
Alright, here comes the Kpop stuff:
프로듀스 X 101! So, Produce 48 was the third season of the "Produce" franchise, and it's the program that put together girl group, IZ*ONE. I was so hooked on that season, that I gave this new season, which is now looking for the next boy group, a try. Two episodes in and I'm already hooked. There are so many more elements that contribute to this season to spice up the show a bit, and I genuinely like the boys enough to actually stan the winners when they doubt later this year. So, as they say together:
Onto some Kpop music obviously…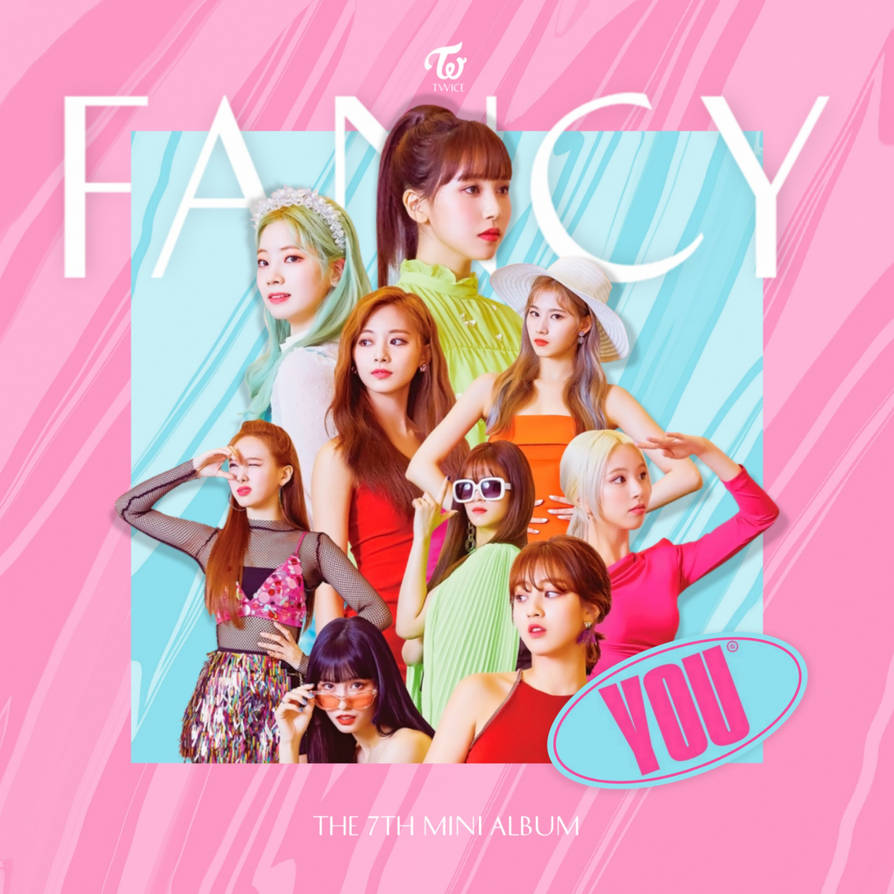 TWICE's 7th Mini Album, FANCY YOU, was *e v e r y t h i n g.* April left us Kpop fans which a lot of music to enjoy this month. Pretty much all my favorite girl groups made a comeback, and yes, one of them happened to be TWICE. Music wise, I think this album is the best out of all of their discography because each song is an honest hit. Any of the songs could've been their title track. Although "FANCY" is a great title track to show off their more mature side, my favorite track is "HOT", which was completely written by Twice's own Momo! 모모 화이팅! The album regarding its physical copies, I think it could've been a lot better. I just feel like it wasn't that thought out and put together very last minute, which is a shame because I would honestly love to buy this album because the entire album has amazing songs, so it does leave me conflicted! Needless to say, I suggest everyone stream this album because it's just so good!
And that's that! What were some of your personal favs this May?