Hey guys, welcome back to TNTH!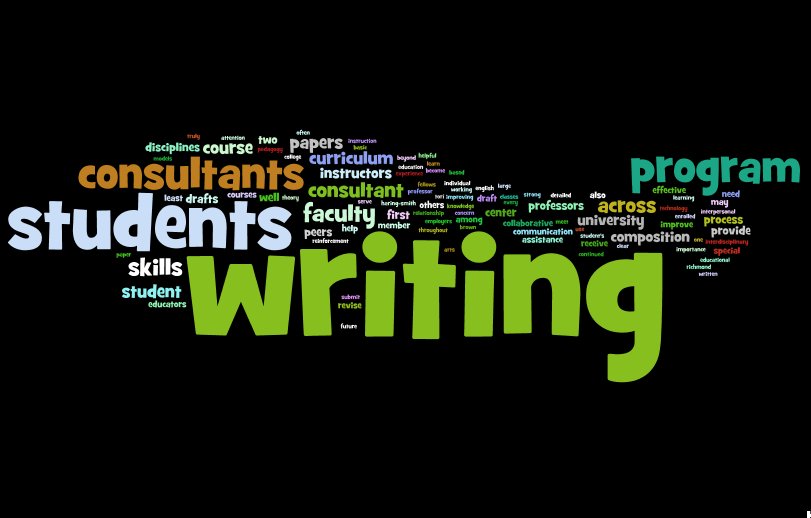 I know my life is basically nothing but books and papers at the moment, but I wanted to stop by the blog and express this thought I've had on my mind for the last couple of weeks. So yes, this is going to be grad-school related.
I make it loud and clear on how much I identify as a writer. I am a writer, and I've been one for the last ten years. I started to take writing seriously when I was in high-school, and since then, I've been working on ways that I can make writing a legitimate career. Being a writer was what made me major in English both during undergrad and now in grad. I know I'm not perfect at it, but I'm learning as I go.
As an undergrad English major, you don't get to see a complete picture of what you get yourself into. I believed at the time, the Undergraduate English Program was one of the strongest programs at my college. Entering the program again as a graduate student made me see otherwise.
Hence, the title of this post.
I am mentally tired of being a writer in an environment where it favors its readers. There's nothing wrong being a reader, but why are the readers celebrated and the writers aren't? As a graduate student, the MA English program at my college allows you to pick from two different concentrations: Literature, and Rhetoric/Writing Composition. Of course, I chose the latter, because I am studying to be a writer. Possibly being one of 12 students in that concentration, I am surrounded by readers in the Literature concentration. Readers who get a diverse selection of genres to read and study. If one reader is a Shakespeare lover, they have a class for that. If one reader likes 19-Century Literature, there's a class for that. If one reader is a Multicultural Literature wizard, there are multiple classes for that.
If you're a writer who likes to write for digital media, nothing. If you're a writer who wants to write for business, nothing. If you are a writer interested in creative non-fiction writing, there is a class for that, but there are no professors qualified to teach it. 
If you're looking to learn how to teach writing because you're studying to become an English teacher, then that's right up your alley.
You're probably asking yourself "then why did you choose to go there in the first place, Liz?" I'm not going to say I was tricked into the program, but let me ask you this: who offers a concentration with specific requirements in a graduate program that doesn't offer any courses for that specific concentration?
My point exactly.
Being a writer in an environment where they don't care about your needs or requirements is mind-boggling. Being a writer around other peers who are readers and don't see your importance in the program is discouraging. Being a writer in an institution where there aren't no qualified faculty to teach writing is limiting to its students.
Writers are just as important as the readers in the program. it's unfair to cater to one demographic of your program when there's two. It's unfair that the writers in your program feel like they literally have to fight to get respect in the program. I will be the first to admit I am NOT a reader, and I honestly believe there's more to English than literature. Yeah, it's an important factor to the subject, and writers do need to read to become better writers, but how are you teaching me how to be a writer in the outside world? Am I going to be writing book summaries for the rest of my life? Am I going to be writing theses and essays about books as a career? You're teaching your writers to write better, but you're not teaching us how to become better writers. You're teaching us how to write for your literature classes.
Many of you may not agree with what I have to say. Many of you will see this and say "Liz, you're not right." I've been told I wasn't right by other readers. Writers? You guys know what I'm talking about.
How many of you writers are actually doing something with writing? How many of you are sitting at home, reading this, confused because you don't know how to take your writing skills and put them out into the real world? How many of you are discouraged because you had faculty tell you that writing isn't going to get you far in life, "you should just teach it?" I've felt all of these things in just the last two months alone.
Take your writers seriously, English world. Keep your writers wanting to write. Their passion, their words, and their voices matter too in your world.
Most importantly, your readers need something to read.
-Liz (: