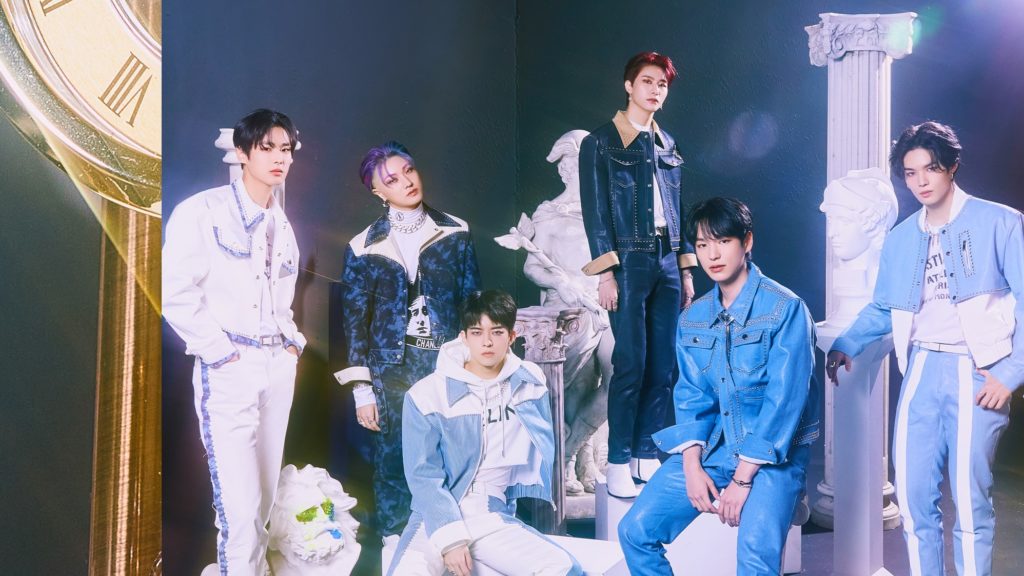 Dear, guys – welcome back to Letters From Liz!
Liz? Posting on a Wednesday? Yep! This post is a special one because yesterday, my favorite boys made their comeback! For any newcomers to the blog, I am a major kpop fan and my favorite group of all time is Victon, a 7-member group under IST Entertainment (although one of the members is currently enlisted in the military). Their last comeback, which I wrote about on the blog, was a year ago, so when this comeback was announced back in December 2021, Fans for the groups were excited and happy to finally see the boys together again getting ready for a new release! In this release, there are three songs on the album (that's typically what single albums consist of) with the title track being called "Chronograph". Like in most reviews, I will talk about each track on the album one-by-one and tell you my honest opinion on them! Yes, even though these are my boys and I love them to death, I will be honest in my thoughts and give my honest opinion about the songs.
So, without further ado, let's start!
1.) "Chronograph"
This title track is so funky, y'all. Like when the M/V for this song came out, it was nothing like I would expect it to be. IN all honesty, it took me a couple of listens to get into it because it was just… different. Like the beat is great and it's so bright and colorful (which is something we haven't seen Victon do since… well, forever) but the song can sometimes feel a little lackluster and under the radar. What I mean by that is that in the first couple of listens, I found myself not really listening to the song; like it was just playing, and then it was over. But! The song did get stuck in my head all day yesterday, and so I had to listen to it like 900 more times before I felt the groove and the funk of the song. I think this title track is definitely experimental for the group, and I'm excited that even in their styling for this comeback, it's something we really haven't seen Victon do since their debut. But, of course I want to be brutally honest with this review, I do have to say this isn't my favorite title track of theirs, nor is it my favorite on this album. She's a bop, but I find myself being more into the b-side of this album.
2.) "Want Me"
"Want Me" is so painfully beautiful and hypnotizing; that's not even an exaggeration. When first listening to the song, the beat sounds very "tropical" in a sense (which would make sense since they spoiled in their comeback showcase that this song was the sound that their next comeback would resemble; am I smelling a sad Summer comeback?) but the lyrics pretty much talk about how someone misses a person not in their life anymore and that they are sorry for how things ended up, but they still want that person back. Subin's "I can fix it" and "I can be better" lines truly hit in the feels that I didn't know I even had anymore. Also, the chorus is highly addicting, and overall this song just feels very much like a Victon song. I really hope during their promotions, they perform this b-side on a music show or a variety show or even prepare it for their Fanmeeting in February because I would love to hear some live vocals for this song. Definitely my favorite out of the two here, but like who's surprised: Victon has some of the best b-sides ever.
3.) "Chronograph" (English Version)
Victon's first-ever English song, you guys! Of course, it's just the title track in English translation, but here's the thing about kpop songs translated in English: they always tend to feel a little dirtier than the Korean translation. The English version of this song is what made me like the title track in the first place, to be quite honest. In the English translation, the song is about liking the time spent on the person you're crushing on/in love with and that no matter what, you can't get them out of your mind. It's cute, but when you have Seungsik sing "I won't hold it back, let's slow it down" and "Cause I wanna come explore you", my knees went weak on my way to work listening to it. It's so good! Of course, I won't say anything about their English pronunciation because a.) English is not even a second language they know well and b.) this is their first time singing an all-English song like I would love to see non-Korean speaking singers try to sing a whole song in Korean; kpop idols are not human, y'all. Anyway, in saying that, I do hope that their pronunciation improves throughout their career (because I think the feedback on this English version would be positive and Victon is aiming to be more internationally known anyway) because it's hard to sometimes decipher what they were singing, but other than that, it slaps and they did so well considering it was their first English song!
But yeah! I'm so excited that our boys are back in action and performing together again after a whole year! I definitely missed the feeling of comeback and being a part of the promotion period with them and getting all this new content from our boys! Let's hope that this promotion period, all of the boys are in good health and stay in good health and make lots of great memories.
Until the next comeback!