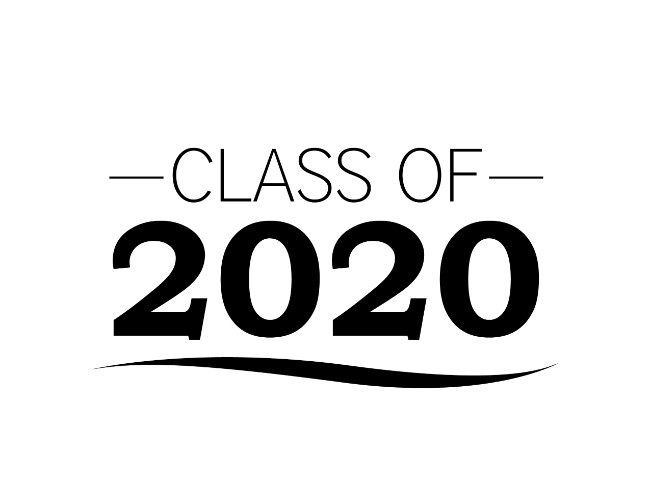 To the Class of 2020,
You are the first graduating class of the new decade, which already makes you a unique class. Unfortunately, this pandemic has also made you unique in ways that many others who are in line to graduate will probably not experience.
I think about my last graduation, which was in 2018. I was graduating with my master's degree, and after two hard years of getting through that process, graduation day was the one thing that kept me going. The thought of putting my cap and gown on and celebrating with my family and other classmates in the program was the thing that made me determined to finish up my studies and get that degree. So it saddens me that this class of 2020 doesn't have that thought to get them through these hard times of COVID-19.
Our public school graduates are not going to have the various senior activities like they're supposed to. There's no senior class trip, senior spirit week, prom, or graduation. There's nothing rewarding of their hard work; it's simply one last assignment and bam, congrats, you graduated. I can only hope that in some way, schools are doing something special for their graduates, but the fact of the reality is that it's just not smart to try to do anything in person, and that's the sad part. It's discouraging, and it makes you feel like your hard work went to waste.
Don't let this pandemic take that away from you. Don't allow not going out to celebrate influence you not celebrating at all. Celebrate with your friends on video chat. Have a celebratory drink, college grads! Throw a FaceTime prom with your friends, public school grads! Be creative and take back the excitement that you had for your graduation year, and remain positive during a tough time like this.
If no one has told you guys this due to the worries of COVID-19, then let me say it: CONGRATS TO YOU GUYS, YOU FUCKING MADE IT AND I'M PROUD OF YOU ALL! I think of this year's MA grads from the program I came from; some of them were in the class I TA'ed for when they first started out so they hold a special place in my heart! Please take this time to be so proud of yourself and let the negativity go somewhere else because it doesn't belong in your parade!
Stay strong, Class of 2020.